Overview
Tartan's patented Rotating Scraper cleans the casing wall inside diameter (ID) while drilling out obstructions using Tartan's downhole motors. The Rotating Scraper is connected directly to the bit box with a mill/bit installed at the opposite end.
Incorporating the Rotating Scraper with the downhole motor saves an additional tubing run, since casing wall cleaning is accomplished while drilling.
Application
Clean casing ID to specifications while drilling out obstructions
Features and benefits
Thoroughly cleans casing wall due to rotation
Reduces rig time by eliminating a separate cleaning run
Decreases operational costs
Nine adjustable floating blades for multiple casing weights/IDs
Improves completions drilling efficiency
Operational in a push/pull scenario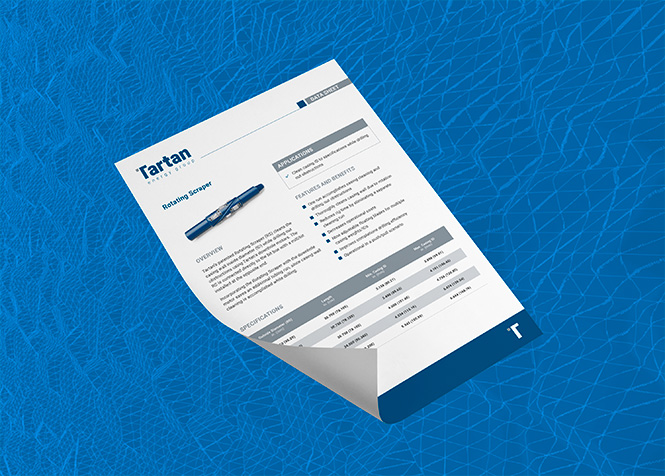 Fill out your information to receive the Rotating Scraper data sheet.
What Our Customers are Saying
Ask us how we can help you meet your company objectives.
Complete the form below.