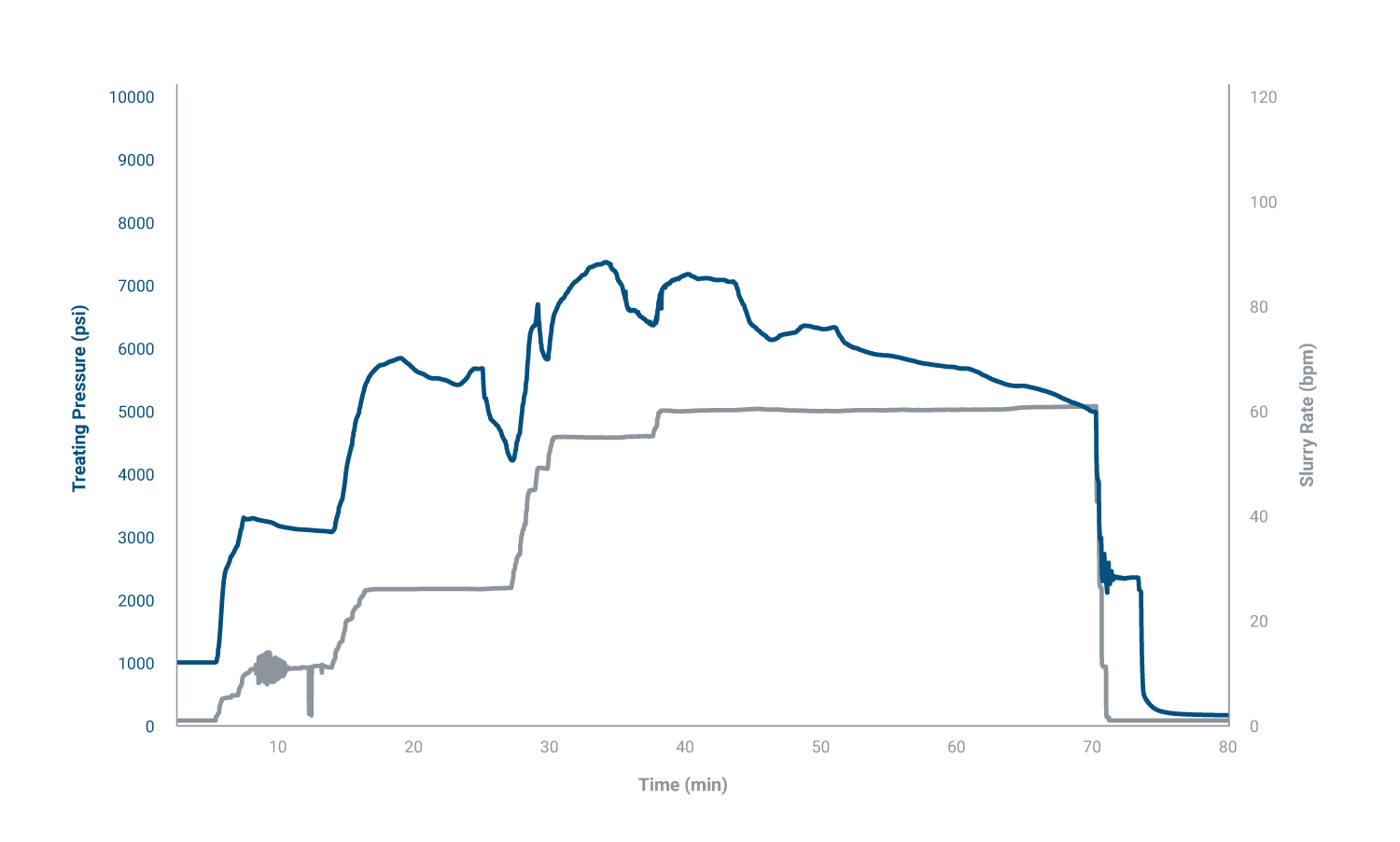 Tartan Cemented Initiation Sub Provides Reliable First Stage Stimulation in Extended Reach Horizontals
OBJECTIVE
Extended reach horizontals with cemented completions are being used by operators to economically exploit tight formations. The challenge in these long wells is how to efficiently and reliably initiate stimulation operations at the toe. Both coiled tubing and plug-and-perf completion methods are limited by operational issues and the inability to run equipment to depth. In addition to initiation, operators are looking to perform a full stimulation treatment at the toe to capture pay that is often bypassed by other methods.
SOLUTION
Tartan's Cemented Initiation Sub (CIS) is placed at the toe of the well to eliminate the need for running tubing conveyed perforating (TCP) guns in plug-and-perf completions. The Ball-Drop CIS provides the option to pressure test the casing to the customer's desired value.
Applied tubing pressure fully opens the patent-pending BurstPoint™ ports in the CIS to provide communication with the annulus. The design and manufacturing of the BurstPoint ports ensures reliability with +/- 0.25% accuracy for the opening pressure.
The CIS gives the operator the ability to not only initiate flow to pump guns downhole for the remaining stages, but it can also be used to stimulate the toe stage of the well. The large flow area provided by the BurstPoint ports enables pumping designed treatment rates to effectively fracture the toe stage.
RESULTS
Tartan has installed over 950 CIS with 720 showing 100% successful activation and opening (the remainder are pending activation). The simple, reliable design has proven itself in fields developed with extended reach wells across North America (see run history) with formation temperatures of up to 365°F (Haynesville).
RUN HISTORY
[ninja_tables id="989″]