Thru Tubing Tools and Service
to Improve Operations
Simple, Reliable, Performance
Tartan Is An Industry Leader With Thru Tubing Equipment And Has Engineered Many Thru Tubing Solutions To Complement The Wide Array Of Required Operations
For over 20 years, Tartan Completions has provided full-service tools and operations for thru tubing milling and fishing services. Tartan designs, engineers and manufactures its own small outside diameter (OD) mud motors and thru tubing tools, as well as supervises on-site operations.
Our experience and range of skills ensure that we can react quickly to client needs and challenges. From standard mill-out of cement and equipment to extended reach mill-out of bridge plugs and fracturing systems, Tartan continues to lead the way in service, value and performance.
Anti-Rotation Device and Circulating Head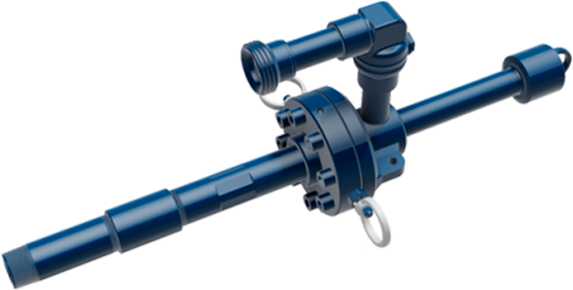 The Anti-Rotation Device (ARD) controls and releases reactive torque generated from the use of down hole drilling motors.

The Rotating Scraper cleans the casing wall inside diameter (ID) while drilling out obstructions using Tartan's downhole motors.

The Motor Head Assembly (MHA) is designed and constructed to provide the convenience of a single motor head tool for connecting to coiled tubing or jointed pipe.

Tartan is a pioneer in the development of small diameter mud motor technology, having designed, manufactured and serviced small motors for over 20 years.
Pulse Generator and Intensifier

The Pulse Generator (PG) is designed to vibrate the downhole motor bottom hole assembly (BHA) to decrease tubular friction (wall contact forces).

The Venturi Junk Basket is designed to remove debris from the wellbore.
Drilling Motor Dynamometer Testing

The Dynamometers provide verification of our downhole drilling motor performance prior to running in hole.
Patented mechanical Anti-Rotation Device to enable the operation of mud motors and service rigs
First thru tubing company in North America to create a Dynamometer
First company to mill out a horizontal sliding sleeve completion in North America
First company to reach a depth of 22,300 ft. with coiled tubing utilizing patented Pulse Generator
Perform first internation mill-out in China
What Our Customers are Saying
Ask us how we can help you meet your company objectives.
Complete the form below.