Slip 'N Slide
Ultra low-friction engineered polymer centralizer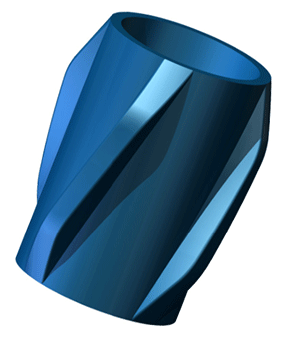 Overview
Tartan's ultra low-friction engineered polymer centralizer (Slip 'N Slide) is used during casing running and cementing operations. The Slip 'N Slide ensures casing strings efficiently reach total depth, provides optimal standoff for mud displacement, and enhances cementing operations.
Made of advanced engineered polymers, the one-piece centralizer has an extremely low coefficient of friction, is highly durable as well as wear and heat resistant. The polymer material performs even in the most extreme wellbore conditions and is designed to easily pass challenging obstructions making it optimal for both cased hole and open hole extended horizontal applications. Unlike many plastics and bow spring centralizers, this centralizer withstands high-impact loading and is highly wear resistant.
Features and benefits
Unmatched friction, rotational torque and drag reduction
Helps extend the current well construction boundaries on extended reach drilling and highly deviated wells
Spiraled line-of-sight blade design has proven for better cementing jobs without any of the typical debris removal risks
Proven standoff at TD
Improved fluid dynamics
Provides a bearing to ensure casing and liners reach target depth
Able to reduce the amount of lubricants used
Increases the probability of casing reaching bottom without rotating
Patent pending hybrid blade design offers the optimal mix of cementing turbulent ow and anti-bulldozing of cuttings
Can eliminate the need for other friction reduction tools
Increases the chance of a successful cementing job and reaching TD
Light weight for safe handling
Easily millable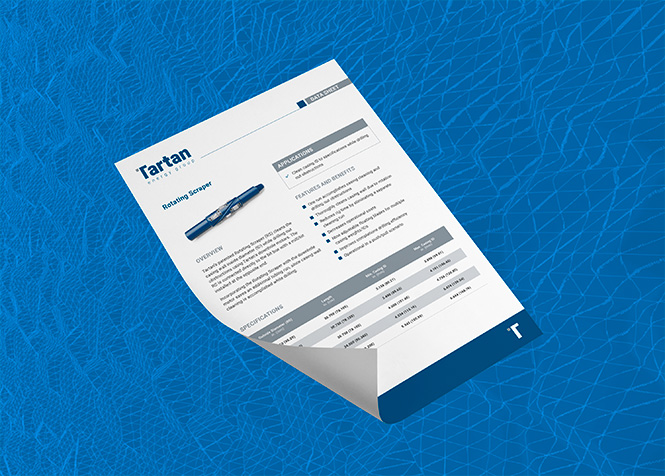 Fill out your information to receive the Slip 'N Slide data sheet.
MULTIFRAC BALL DROP SYSYTEM
What Our Customers are Saying
Ask us how we can help you meet your company objectives.
Complete the form below.